Garage Door Spring Repair
Call now for garage door spring replacement and heavy duty spring upgrades.
Garage Door Spring Replacement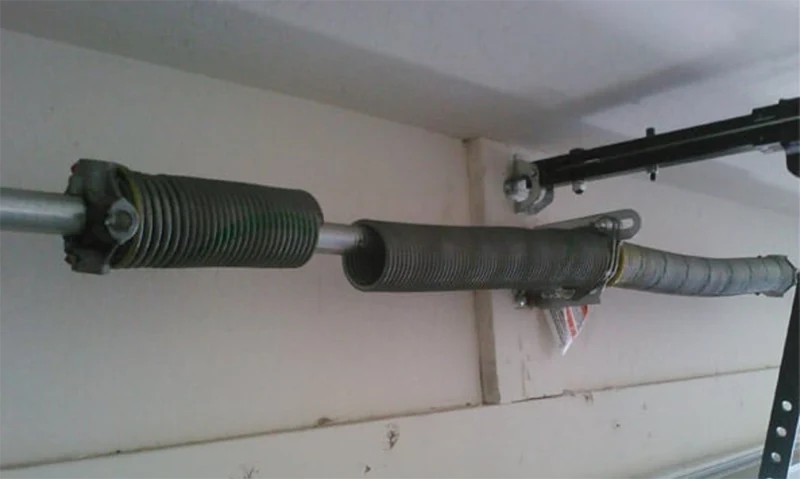 We provide garage door spring repair services for maintaining the functionality and safety of your garage door. When your garage door springs break or show signs of wear, it's crucial to seek professional help to ensure the repair is done correctly and safely. Here's an overview of what you can expect from our garage door spring repair service:
Expertise and Experience: We have a team of trained technicians with expertise and experience in handling various types of garage door springs. They understand the mechanics of different spring systems and can accurately diagnose any issue.
Comprehensive Inspection: We always start by conducting a thorough inspection of your garage door system. This includes assessing the condition of the springs, cables, pulleys, and other components to identify any potential problems or areas of concern.
Professional Recommendations: Based on the inspection findings, we'll provide recommendations for the necessary repairs or replacements. We will explain the issue to you in detail, discuss available options, and provide a cost estimate for the required work.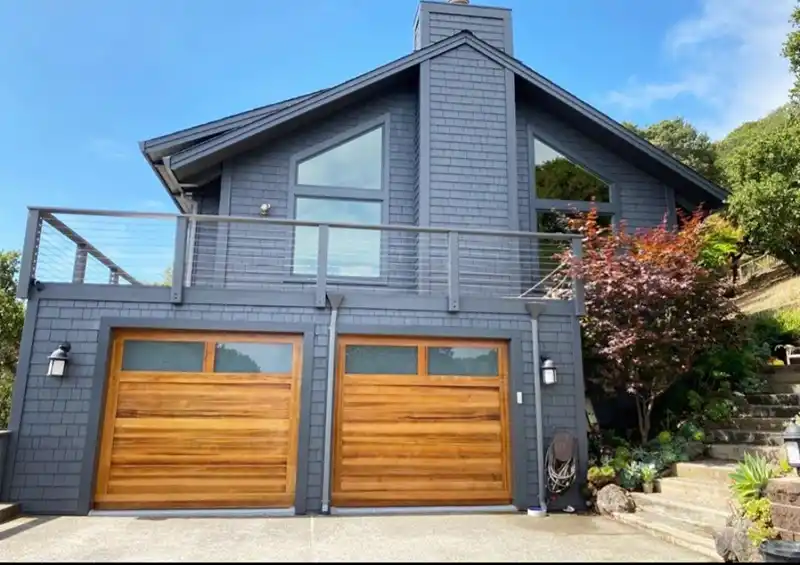 Efficient Repairs: Our crew has the knowledge, tools, and equipment needed to efficiently repair or replace your springs. We follow industry best practices and safety guidelines to ensure the job is done properly. This may involve removing the broken spring, installing a new one, and adjusting the tension to achieve optimal balance.
High-Quality Springs: We only use high-quality springs that are compatible with your garage door. We will source the right type and size of springs to ensure proper operation and longevity. Using subpar springs can lead to premature failure or even pose a safety risk.
Safety Measures: Garage door springs are under high tension, which can be dangerous if mishandled. Our team prioritize safety and take the necessary precautions to protect themselves and your property.
​
Broken Garage Door Spring?
Broken Garage Door Spring?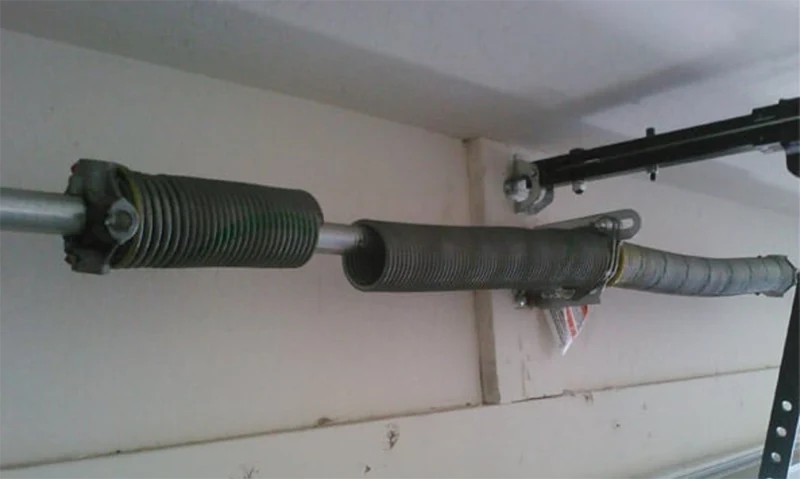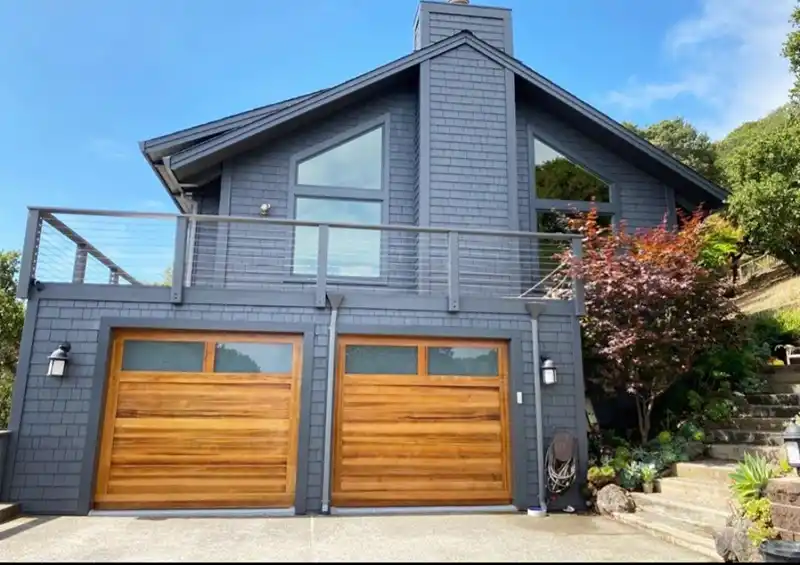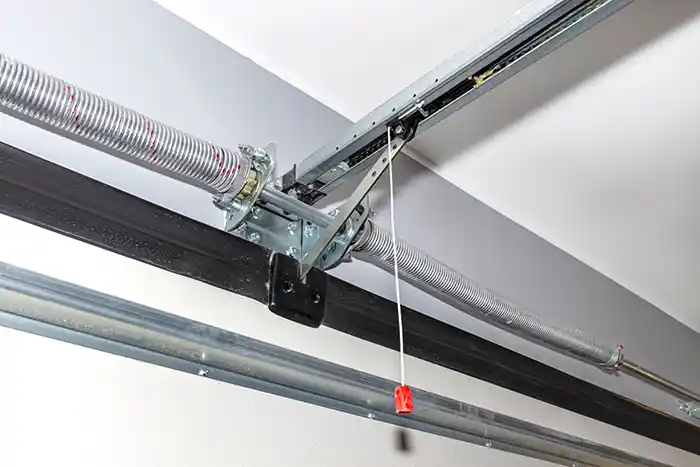 High Cycle Garage Door Springs
High cycle springs are designed to last longer than standard springs that are rated for 10,000 cycles. A cycle is one opening and closing of the door. The average door is opened 3-5 per day on average.
For a modest increase in the part cost, you can get a 25,000 cycle torsion spring that will last twice as long as a standard spring.
We think this is a wise investment. If our crew is out to replace your springs, why not upgrade to one that will last longer?
It doesn't cost that much more yet you can double or triple the life and have greater peace of mind.
We'd be happy to discuss your options for upgrading your and how it could save you time, money and most of all, the inconvenience of a broken garage door.
High Cycle Garage Door Springs
Double or Triple Life of Springs
Garage Door Spring Repair FAQ
What are garage door springs?
Garage door springs are mechanical components that are used to counterbalance the weight of garage doors, making it easier to open and close them. They are typically made of steel and are located above the door, either in torsion or extension form.
How do I know if my springs need to be replaced?
Some signs that your springs may need to be replaced include difficulty opening or closing the garage door, uneven movement of the door, visible wear and tear on the springs, or if the springs have reached the end of their lifespan (usually 10,000 cycles for torsion springs and 5,000 cycles for extension springs).
How to replace garage door springs?
Replacing garage door springs can be a challenging and potentially dangerous task. It is highly recommended to hire a professional garage door technician for this job. Our garage door experts can replace yours quickly and safely and a reasonable price. It's just not worth the risk to try it yourself.
How long do springs last?
The lifespan of your springs depends on how often the door is used. Torsion springs typically last for around 10,000 cycles, while extension springs last for around 5,000 cycles. With average use, this translates to around 7-9 years for torsion springs and 4-6 years for extension springs before you need a garage door spring replacement.
Can I replace only one spring, or do I need to replace both?
It is recommended to replace both at the same time, even if only one has failed. This ensures that the door is properly balanced and prevents premature wear on the remaining spring. Also, garage door spring repair is more cost effective when you get both done at once, eliminating another service call that you likely soon need again.
What type of springs do I need?
The type of spring you need depends on the weight and size of your door. Torsion springs are typically used for heavier doors, while extension springs are used for lighter doors. It is important to consult with a professional garage door technician to determine the correct type of spring for your door.
What is the average garage door spring replacement cost?
The cost to replace garage door springs can vary depending on the type of springs, the size and weight of the door, and the location of the garage. On average, the garage door spring repair cost can range from $150 to $350 for a single spring replacement and $200 to $500 for both springs. It is best to get a quote from a garage door spring repair expert for an accurate estimate.
How often should springs be maintained?
Springs should be inspected by a professional technician at least once a year to ensure they are functioning properly and are not showing signs of wear and tear. Regular lubrication of the springs can also help extend their lifespan.
"I got lucky finding Keen. The brothers not only fixed my garage but they but they improved my quality of life with a super quiet garage door opener. Now I'm up to code. They took great care of me and my family. I highly recommend Keen Garage Door. Family owned business. True Sonoma County Family"
Thank you, Skyler, you are the BEST. Our garage gate opener stopped working. We live in Tiburon, and our neighbor advised us to call Keen Garage Doors. Skyler is just impressive. He is talented, professional, efficient, and courteous. This company is so HONEST. They reduced the price of the quote as Skyler did not need to install a panel they ordered for us! How many companies have such integrity? Keen Garage Doors is the kind of business users should appreciate. If you need garage doors, gate installation, or repair, call them, and you will be glad you did. Leslie, the lady who scheduled our appointment, was very friendly, joyful, and always available. The owner, Jeremy, is very polite and knowledgeable. Thank you with all my heart! If I could give Keen Garage Doors 100 stars, I would. We will always recommend and use Keen Garage Doors.
Charles Applegate
2023-03-30
Jeramie and Josh were great - responsive, knowledgeable, honest, clear communicators. They laid out my options without trying to sell me things I didn't want, and made sure that they understood my needs, including a few small custom modifications to the height of the door when open. Their workmen were on-time and friendly and polite and they worked fast and cleaned up afterwards. Best of all, they were affordable and did absolutely gorgeous work. Five stars ain't enough; they get a ten out of ten.
After feeling like the other garage door salespeople were not giving me any information and simply trying to sell me the most expensive door they could, a friend recommended Keen Garage Doors. Keen was the opposite - he told me exactly what the difference was with each option, and I ended up with the perfect door for our home. There was an issue with one of the panels arriving scratched and dented. Still, Keen immediately ordered a replacement and fixed the problem without me having to worry about any of it. Highly recommended!
Dennis Watanabe
2023-01-14
The old door was removed and the new one installed in about four hours. Derek was very knowledgeable, courteous, and efficient in his work. Jeremy and the office staff was very supportive, helpful, and easy to work with. Five stars for sure.
They have great customer service. Speaking to Josh on the phone was a pleasant experience. I first contacted TURBO GARAGE DOORS and they charged me an exorbitant price. I then contacted Keen and they gave me a price I could understand. If I had a garage door issue come up in the future, I would call them again. Thanks!
I messaged the owner regarding an issue with our garage door not closing, he asked a few quick questions questions and because it was a few days before Christmas he was able to squeeze us in. They arrived on time and fixed the door same day!!! They took a situation where I had so much anxiety about it cost an arm and a leg to fix when in reality it took a few hours and was way cheeper then I expected!!! 10/10 recommend.
These guys for your garage doors and openers are the go to people to have your work done first cabin. Thank you Jeramie!
Hi Jeramie, I wanted to take a few minutes to thank you for the job that you and your team completed yesterday afternoon for me. I've been an estimator and a project manager for a pump and well company in Sonoma County for 11 years and your customer service should be commended. After e-mailing your company through your website last Saturday morning I expected not to hear back from anyone until Monday or Tuesday. It was less than two hours later that you e-mailed me and let me know that you were going to call to discuss my problem that day. You did as you said and called me with-in an hour or two and gave me a quote over the phone and even offered to come out that day to make an emergency repair if needed. Since my situation wasn't an emergency you said you would have someone from your office call and schedule the work that afternoon. Again you did as you said and I received a call to schedule the work all on the same day that I first contacted you. The work was scheduled for the following Thursday between 3 and 5pm and as promised your crew showed up just after 3pm. Your crew did a great job, cleaned-up any trash, and everything works as promised. I couldn't be happier with the new opener and how quiet it is. The repairs you made to the springs, bearings, rollers, and cables look great and I'm confident that you installed quality materials and that I won't have a problem for a very long time. I now have a "garage door guy" I can refer to my customers, friends, and family to. Keeping your word and communicating with your customers sounds like a simple and easy concept but it's rare to find a service company that does those things these days. I picked your company because I hoped that a local family owned business would provide the level service that I wanted an you didn't disappoint. Thank you!
Jeramie keen is the man… we needed our garage door repaired Jeramie came out as soon as I called. Now that's the best service I have ever had thanks for everything
Catherine Johnson
2022-12-09
Great work, high quality materials. Installed quickly and professionally. Staff was friendly and knowledgeable. We're happy with the product and service. Glad there are still high quality, professional, and reliable companies like Keen!
5 Star Reviews (and counting)
Combined Years of Experience (and counting)