Hiring a garage door contractor is like hiring any service provider. For example, you probably know to get multiple bids, references and so on. However, in emergencies, you may find yourself short on time for a lengthy search process. Here are some tips in order of priority so you can adjust your checks to the amount of time you have.
1) Check Google Reviews
In an emergency, do a search on Google and look at the reviews for a number of companies. Look at how many stars each company has and avoid anything less than 4 stars. You need to take reviews with a grain of salt. For example, many companies may get the odd bad review. Things happen and some people are hard to please. However, a series of bad reviews may indicate a pattern of bad service. In addition, you should look at the number of reviews. For example, a company with one 5 star review may not be as reliable as a one with a 4 star rating from 100 reviews. Read some 5 star reviews and read the bad reviews to get a sense of what's going on.
2) Ask Friends And Neighbors
If time permits, ask friends and neighbors who they recommend or don't. People you know will be honest so ask what services they had done and how it went. Just make sure friends or neighbors aren't those same people that are hard to please!
3) Check Out The Company Online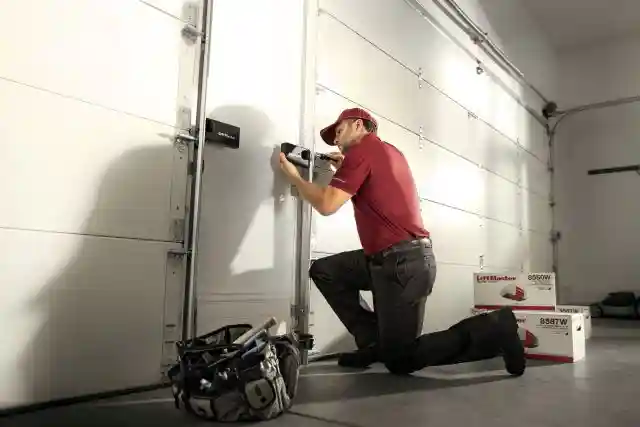 In addition to asking friends and neighbors for reviews, do some online research when hiring a garage door contractor. Here are some things to check:
Website: A poorly designed site may not mean that the service is bad and a great site doesn't mean they're good. But a well designed website may indicate attention to detail. In addition, it may indicate they have money to invest in their marketing. A poorly designed site could indicate a struggling business or lack of concern for customer service. If there is no website, you should probably move on.
Address: Take a look at the contact info. If there is no address, that may be cause for concern. Many companies use fake addresses to show up locally on Google but may in fact be from out of the area. You can use Google Street View to see the physical location. Keep in mind that some companies run out of their home.
4) Get Multiple Bids
When time permits, we suggest getting at least three bids. This is true when hiring any service and it's the same when hiring a garage door contractor. Look at the the price in addition to the details of the proposal. For example, does the proposal include standard or heavy duty parts?
5) Things to Avoid
There are some red flags that you should avoid at all costs. For instance:
No Physical Address: Any good garage door repair company will have a physical address, even if it's a home office. However, if you can't find an address for the business, it may be cause for concern.
No Written Proposal: A new garage door install or repair can be complex. There are many parts in any garage door system so a detailed written proposal is a must.
Evasive Answers: Use your instincts when discussing the project with the a contractor. Ask questions and if the answers seem fuzzy, there is room for concern. A garage door system is complex, but a good contractor should be comfortable answering any and all questions.